Create a Better Life,
LOTTE rental
LOTTE rental, leader in the domestic rental industry, put forth a new consumer paradigm to
Create a Better Life for customers.
Established in 1986, over 30 years of know-how business with South Korea's no.1 brand power, it provides services for reasonable consumption over simply purchasing, new experience and solution to problems over owning.
Company that CREATEs services for customer's car life to business solutions,the value of using and sharing.
The company that put itself in customer's shoes, to provide not only Faster but More Convenient service.
Create a New Life-Style, go beyond the boundary of ordinary rental service.
LOTTE rental's Vision system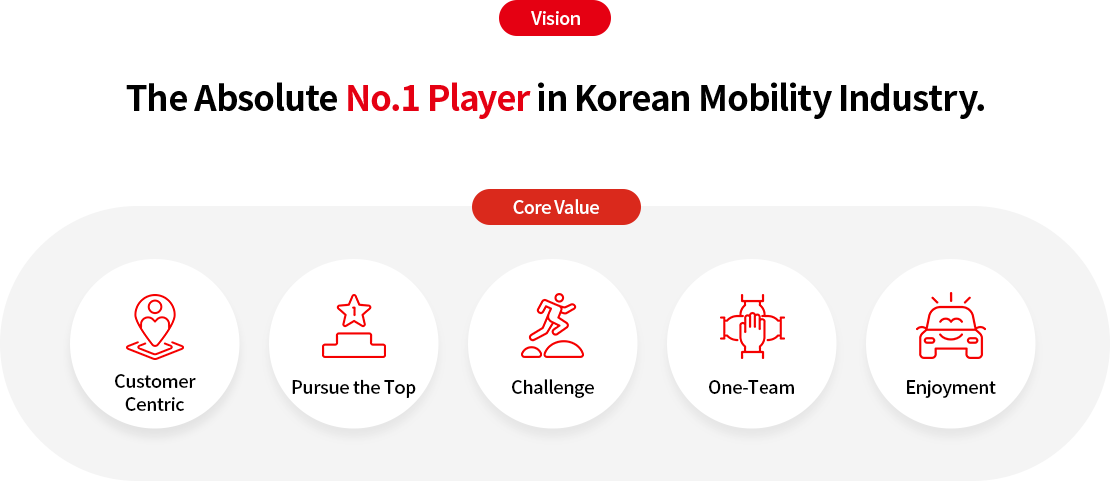 Business Portfolio
a table with Date of Establish, Major Business, Sales Network, Number of Employees, Annual Revenue, Market share.

| | |
| --- | --- |
| Date of Establish | May 1986 (Kumho Rent-a-Car was merged with LOTTE in June 2015.) |
| Major Business | Variety of household items, cars, office machines, various types of equipment etc., total rental business |
| Sales Network | 220 branches and sales offices across nationwide, Thailand and Vietnam subsidiaries |
| Number of Employees | 1,424 Employees (as of 2019) |
| Annual Revenue | 2.7 trillion won (as of 2019) |
| Market share | 220,000 cars (reference : Dec. 2019 SCRA) |