All About Car-Life
The full line-up for Car-Life!
With only LOTTE rental, all worries for car-life is taken care of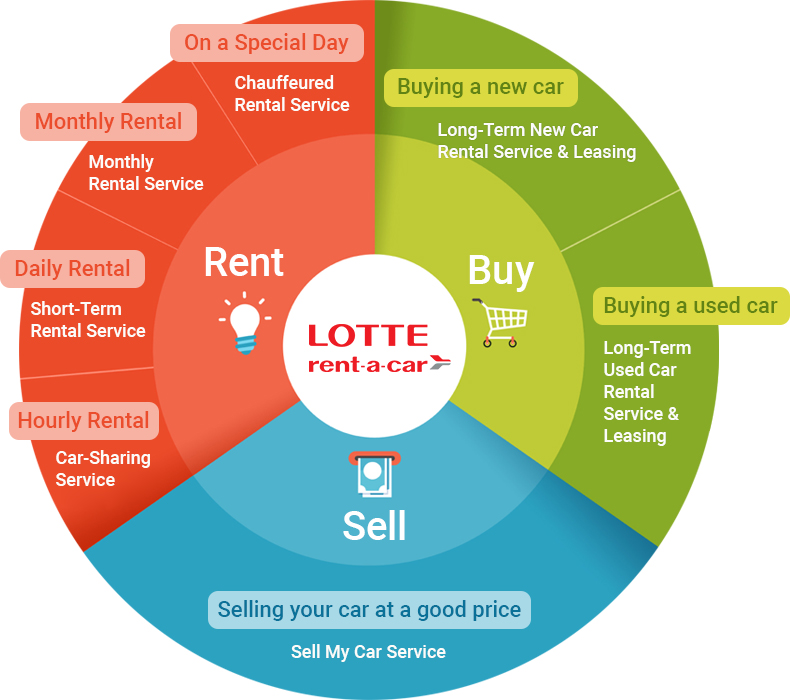 Share instead of Buy. Korea's representative car-sharing brand, 'Greencar'
From 10 minutes to over 24 hours, customer can drive at anytime for the amount of time needed. The service that relieves you of worries about car purchase and management.
Go to Greencar
24 hrs 365 days with Car-Sharing
Customer-Participation Car-Sharing
Corporate customized Car-Sharing
At the time and location I want, for the amount of time I need

24 hours self-service
Green zone is located in the average of 2 minutes on foot (Seoul district)
Starting for 10 minutes usage

Greencar, providing smart solution for car-life.

From owning to sharing, from vehicle to people.
Reasonable and smart car use
Leader in the sharing economy

Share new experience with Green-Car

The largest electric car infrastructure in the country
Various IoT technology-related services such as Smart Welcome etc.